Chief Executive Officer aka CEO is the most lucrative position one can ever reach in a company. Now, the word CEO is doing rounds in every media. Guess why?
Tech giant Google is getting a new head. That man is none other than MR. Sundar Pichai, who led Android team to new heights. He is an Indian by origin.
Larry Page, the founder cum current CEO has broken the news on Monday. He stunned everybody by this sudden move.
How could Sundar manage to rise within this limited period? I know you are thinking the same.
So, this post is for you.
Who is Sundar Pichai?
Pichai Sundararajan is well known as Sundar Pichai. He was born in India, specifically in Madras (Chennai). His father was an electrical engineer.
Check out this video by Wall Street Journal about Sundar Pichai
After completing the degree in Metallurgical Engineering, he went abroad to pursue MS and MBA from Stanford and Wharton Universities respectively.
Before coming to Google, he had worked at McKinsey and Company.
Pichai's Life Before Entering the Silicon Valley
Silicon Valley is the dream place for anyone who wants to be something in the tech field. Pichai made it and is becoming the CEO of a tech titan.
But it was not a flowery path for him. He had to struggle a lot while living in India. As said in an Interview, he was born and brought up in a middle- class family. He, parents and his brother lived in an ordinary house without telephone, television or any mode of telecommunication. He remembered the days he used to travel two- and- a- half- hours to a hospital by city bus for getting the blood test report of one of his parents. If the results weren't ready, he had to come back home barehanded.
But things have changed. Life gave him immense joy on Monday through the words of Larry Page (Founder and current CEO of Google), and he deserves it for sure.
How He Rose to be the Head of Google?
Pichai came to Google in 2004. During the initial time, he led the project management team and oversaw several products like Google Chrome and Chrome OS. It was all because of him we got one of the widely used productivity app, Google Drive.
With time, the company realised his talent, and it resulted in giving him new responsibilities.
Sundar Pichai supervised the development of Google Maps and Gmail as well.
He launched the Chromebook in 2012 for the public. He also went on creating a new video format, which was .webm (commonly used by YouTube videos).
The next year, 2013 was huge for him. He was appointed to oversee Android that was already a promising operating system. With his sheer hard work, Pichai made Android the best user- friendly OS ever built (You might have noticed the pace of Android updates, I think).
That's what Larry Page also thought. He saw Pichai working hard to make the company even better. So, the result came for him as a position any techie aspires to see himself in.
Here is what Larry said about Pichai in his latest blog post.
"Sundar has been saying the things I would have said (and sometimes better!) for quite some time now, and I've been tremendously enjoying our work together. He has really stepped up since October of last year, when he took on product and engineering responsibility for our Internet businesses. Sergey and I have been super excited about his progress and dedication to the company. And it is clear to us and our board that it is time for Sundar to be CEO of Google. I feel very fortunate to have someone as talented as he is to run the slightly slimmed down Google and this frees up time for me to continue to scale our aspirations. I have been spending quite a bit of time with Sundar, helping him and the company in any way I can, and I will of course continue to do that. Google itself is also making all sorts of new products, and I know Sundar will always be focused on innovation — continuing to stretch boundaries. I know he deeply cares that we can continue to make big strides on our core mission to organise the world's information".
What will be the Role of Larry and Sergey then?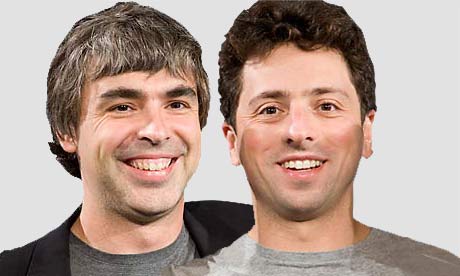 Google has become a child company of Alphabets Inc.
Both the founders (Larry Page and Sergey Brin) will be heading the parental one. The former will be the CEO and latter, the President.
Under Alphabets, there will be eight categories.
Fiber (internet access)
Calico
Google Ventures (VC investing)
Google (Search, Maps, YouTube, Android, Ads, Apps)
Google X (auto-driving cars, Google Glass, the internet by balloon, moonshots)
Google Capital (investment fund)
Nest (smoke alarms, home camera, thermostats and connected home devices)
Life Sciences (the glucose- sensing contact lens people)
Sundar will become the CEO of the fourth one.
Aim Big, Work Hard, Keep Patience. That's what we need to succeed; Sundar Pichai is an embodiment of this principle.
Like they say strive silently, let your success make the sound.